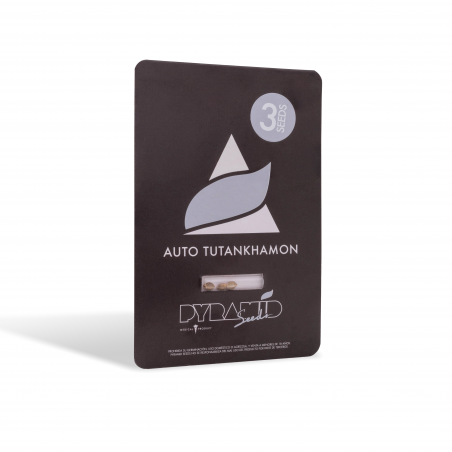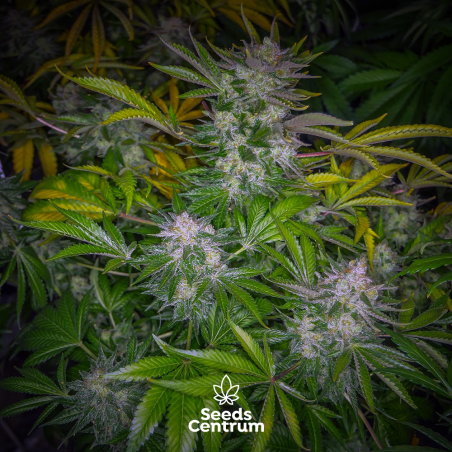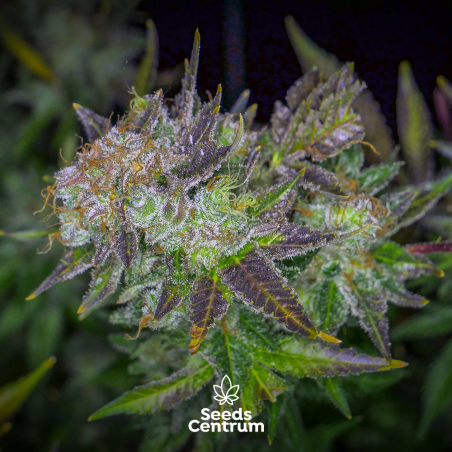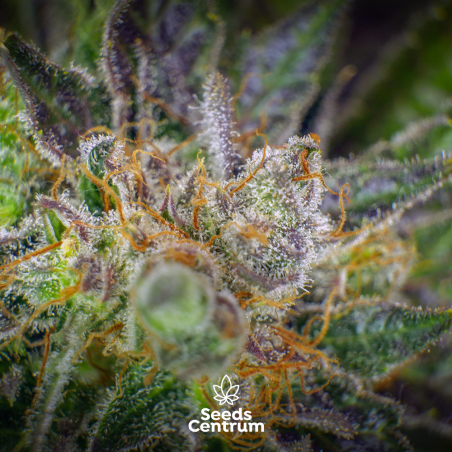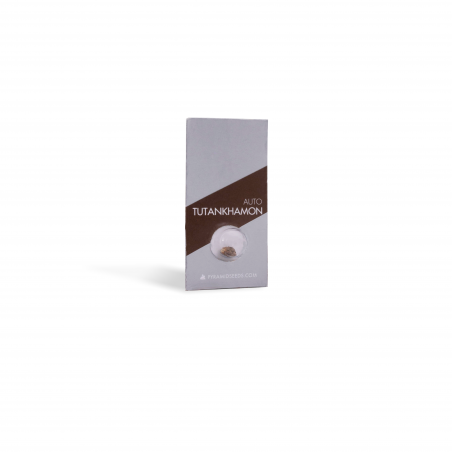 Autoflower hemp variety Auto Tutankhamon was created by crossing the original variety Tutankhamon. Like the original variety, this one is one of the best that the Pyramid seeds seed bank has to offer.
Auto Tutankhamon
was created by another breeding of the original variant Tutankhamon. As well as the original variety, this one belongs to the best what the Pyramid Seeds Seed Bank offers.
Auto Tutankhamon grows to a height of 0.7 m, creating long, fat buds that are covered with a layer of crystals. It is a variety that is easy to grow, profitable and suitable for beginners. The only thing you need to be careful about is not to choose a humid place for it because it is inclinable to fungus attack. In the interior it yields 450 g / m2 at 600w.
When growing outdoors, the yield ranges from 50 to 200 g per plant and is ready for harvest as early as 70 days after germination. It has a THC content of 17% and a CBD of 1.5%. Tutankhamon has a strong aroma and resembles citrus fruit and Skunk.
Seeds

Autoflowering

Medical Seeds

Insomnia
Loss of appetite
Migraine
Pain

Cultivation

Beginner

Placement

Greenhouse
Indoor
Outdoor

Yield

High

THC content

10 - 20%

CBD content

Less than 2%

Flowering time

8 - 10 weeks

Height

Under 1m

Strains

Sativa

Effect

Creative
Euphoric
Happines
Laidback
Psychedelic

Seed bank

Pyramid Seeds

Origin

Spain

Awards

No

16 other products in the same category:
Customers who bought this product also bought: