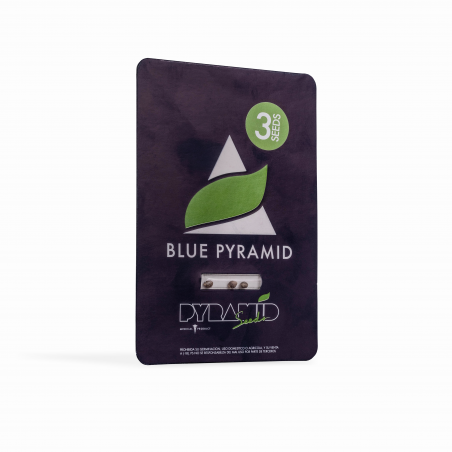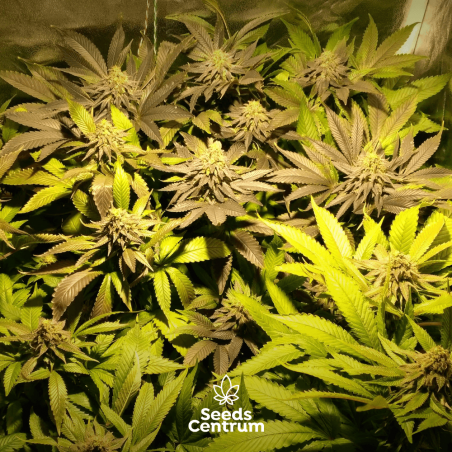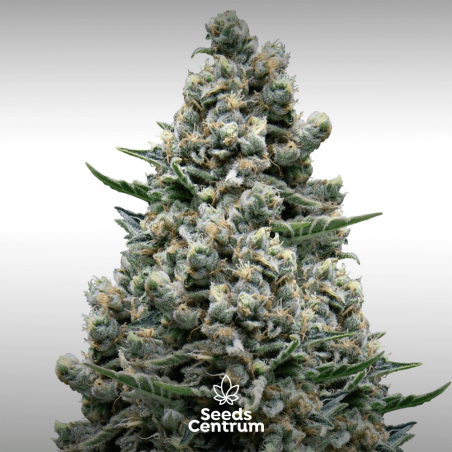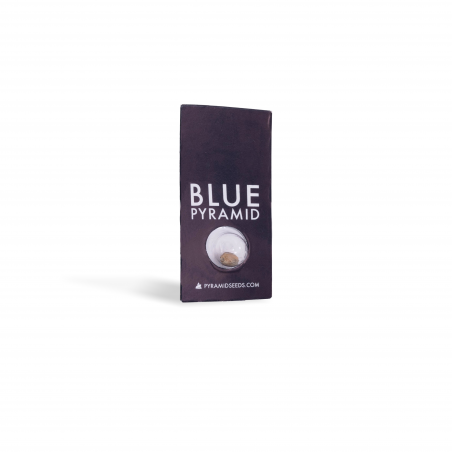 Feminized hemp seeds Blue Pyramid create a beautiful blue plant with a compact structure. It produces huge sticks that are covered with buds.
Blue Pyramid
was created after several years by choosing the right plants from Blueberry and Shishkaberry varieties. This beautiful blue plant has a compact structure. It creates huge twigs that are densely covered with buds.
Blue Pyramid grows to a height of up to 1.5 m, and when growing outdoors, the yield is 0.5-1 kg per plant. The plant has a sweet fruity taste and brings you to an intense relaxing state with a feeling of complete well-being, so it is also suitable for therapeutic use.
Blue Pyramid is not recommended to be exposed to high temperatures and is additionally sensitive to sudden temperature changes. In order to achieve the characteristic blue colour, it is necessary to lower the ambient temperature in the last days of ripening.
Seeds

Feminized

Medical Seeds

Fatigue
Multiple sclerosis
Nausea
Pain
Stress

Cultivation

Beginner

Placement

Greenhouse
Indoor
Outdoor

Yield

High

THC content

10 - 20%

CBD content

Less than 2%

Flowering time

6 - 8 weeks

Height

1 - 1,5m

Strains

Indica

Effect

Happines
Pleasing
Relaxing
Sleepy
Soothing

Seed bank

Pyramid Seeds

Origin

Spain

Awards

No

16 other products in the same category: