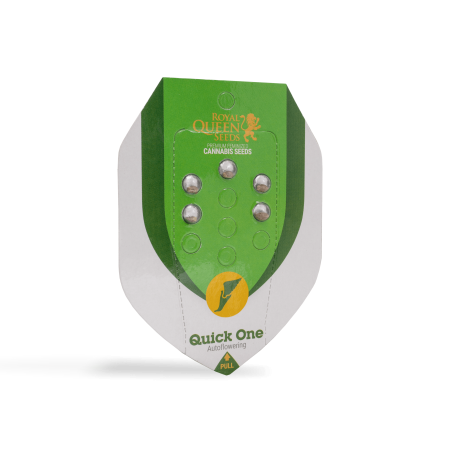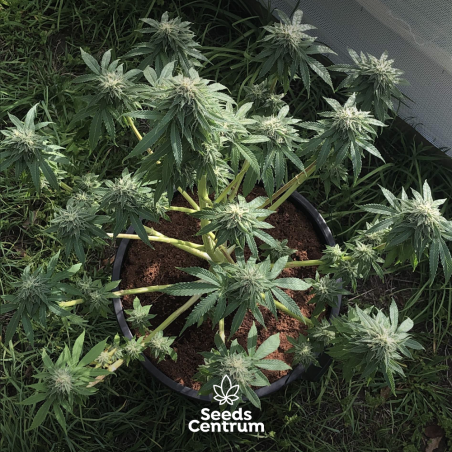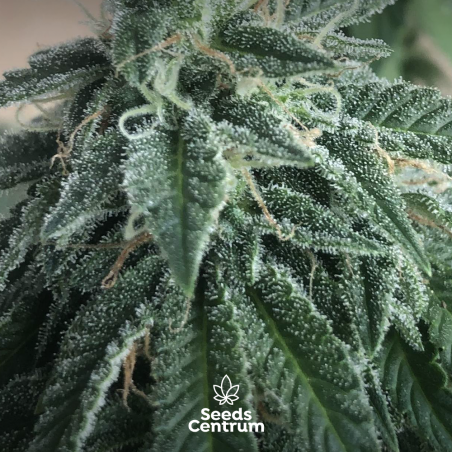 Marijuana seeds Quick One autoflower form a fast-growing strain. Its biggest advantage is the speed of its ripening, which is already 8 weeks after the germination of the seed.
Quick One
is a fast-growing and self-flowering strain that was among the first to breed. Its greatest advantage is its maturation rate, which is already 8 weeks after seed germination. Quick One is a small compact plant that usually does not grow to a height of more than 50-60cm. Under the good conditions you can have a yield of 150g per plant.
The taste of Quick One is soft with citrus aroma.
16 other products in the same category: