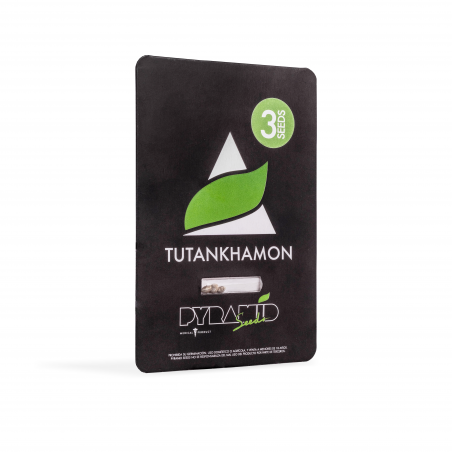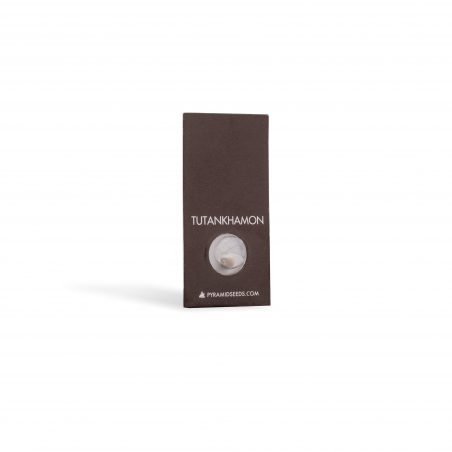 Tutankhamon - feminized cannabis seeds | Pyramid Seeds
Feminized cannabis seeds Tutankhamon produce one of the best varieties that Pyramid Seeds has to offer. It is a large, strongly branched plant with many flowers.
Zboží si právě prohlíží 2 zákazníci
Tutankhamon
was created at the turn of the century as a selection of AK 47 varieties. It is one of the best varieties that the Pyramid Seeds seed bank has to offer. Tutankhamon is a massive and heavily branched plant with many flowers that are heavily covered with a thick layer of resin. It is a variety that is easy to grow, profitable and suitable for beginners. The only thing to be careful about is that you do not choose a moist place for its cultivation, as it is susceptible to fungal attack.
Tutankhamon grows to a height of 0.8 - 1.1 m. In the interior it yields 500 g / m2 at 600w. When growing outdoors, the yield rises to 0.5-1 kg per plant. With a THC content of 25% and a CBD of 0.6%. Tutankhamon has a strong aroma. Taste resembles citrus fruit and Skunk.
Seeds

Feminized

Medical Seeds

Insomnia
Loss of appetite
Migraine
Pain

Cultivation

Beginner

Placement

Greenhouse
Indoor
Outdoor

Yield

High

THC content

Over 20%

CBD content

Less than 2%

Flowering time

8 - 10 weeks

Height

1 - 1,5m

Strains

Sativa

Effect

Creative
Euphoric
Happines
Laidback
Psychedelic

Seed bank

Pyramid Seeds

Origin

Spain

Awards

No

16 other products in the same category:
Customers who bought this product also bought: