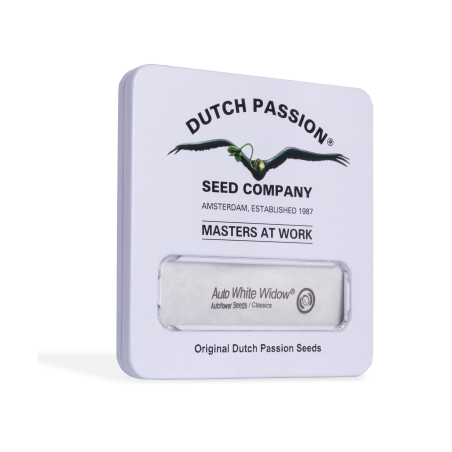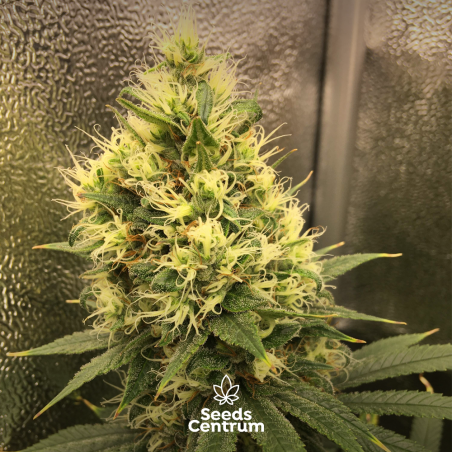 Auto White Widow - autoflowering cannabis seeds | Dutch passion
Autoflowering cannabis seeds Auto White Widow are characterized by a fresh pine taste with a citrus undercoat, it is relatively sweet and strong with a fast-onset effect.
Auto White Widow
is a classic that enjoys the reputation of one of the strongest strains. It is renowned for its authentic aroma, taste and extreme high that you cannot mistake it with something else.
Auto White Widow delivers original genetics, a strong and pungent aroma that is the result of a cross between parent plants of Brazilian and Indian origin. Auto White Widow is a strain that is easy to grow at any selected method, achieving consistent results in yield. The plant grows to a height of more than 1.5 m.
Auto White Widow got its name from the buds it produces and are covered with resin crystals, so the original colour of the plant disappears. It grows as a shrubby plant with many flowers that are strongly covered with resin. The effect is almost impossible to describe in words and is a powerful experience for any fan.
Auto White Widow is a legendary variant that we can recommend to all who are interested in strong plants with easy growing and high yield.
16 other products in the same category:
Customers who bought this product also bought: